1.8-30MHz 150W HF Linear Amplifier Ham Radio Amplifier with High SWR Protection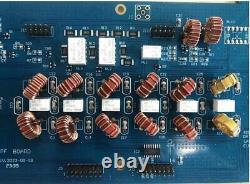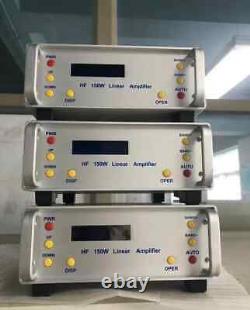 This is the best 150W HF linear power amplifier! It supports automatic detection of band synchronization! All you need is a PTT sync cable!
6-band output low-pass filter has been optimized. 1.8-30MHz, 150W maximum output, 15W maximum input and 4 adjustable amplification gains. With high temperature protection and high SWR protection. High-performance NPO capacitors are high voltage resistant, with low pass! The product is neat and beautiful!
Full digital power, standing wave display. Perfect protection: High voltage, low voltage, high standing wave and high temperature. RF detection automatic band switching. Automatic temperature control for heat dissipation. Dimensions (WxHxD): 182 x 60 x 164mm/7.2 x 2.4 x 6..5.