RF Bay MPA-10-40 1-1000MHz (1 GHz) 1W 40dB Gain RF Power Amplifier SMA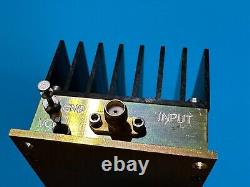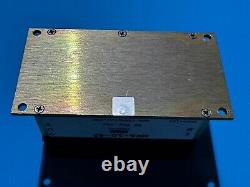 RF Bay MPA-10-40 1-1000MHz (1 GHz) 1W 40dB Gain RF Power Amplifier SMA. MPA-10-40 is a 1Watt (+30dBm) output. RF Power Amplifier operating from. Single 12V DC power supply with. Frequency from 1MHz to 1000MHz. I offer a wide selection of Genuine Tech and Electronics Items from some of the leading manufacturers, the majority of which are sourced directly from Tektronix. Every item presented for sale is carefully inspected and examined before listing.
Where appropriate, more information is provided, with the information I think you would want to know. With very few exceptions, "Used" items are pulled from working environments (manufacturing areas, engineering, marketing or sales, and occasionally customer upgrades).
"New" and "New -Other" items are usually unsold overstock items. New items are rarely ever tested.
Used items are tested to the extent I have the capability. I rely on my sourcing methods and provenance to only sell good working units, and any item not working is listed as such. Many items in store are decades old, and will have imperfections. They may also be subject to the hazards of transportation. Electronics also fail, and are sometimes intermittent.
In the unlikely event an item differs materially from what is listed I will gladly work with you to resolve any issues. Unless stated, items are never calibrated before sale. Thank you for your trust over the years.
This includes high value items that require export documentation. I do charge for this as it is very time consuming. Please contact me directly before to discuss these options.
Please ask all questions before purchasing.