Walkie Talkie Power Amplifier UHF VHF 130-170MHz 400-470MHz For 2-5W Transceiver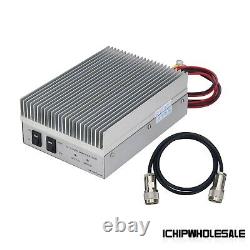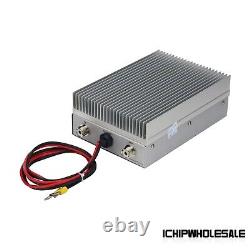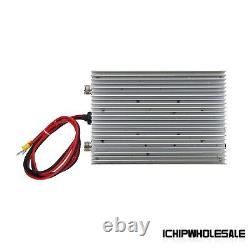 Walkie Talkie Amplifier UHF VHF Power Amplifier 130-170MHz 400-470MHz For 2-5W Handheld Transceiver Features: - Original power amplifier module - With ultra large heat sink - Broadband and power guaranteed Main Functions: - No external PTT signal is needed for automatic conversion during transmitting and receiving - UHF / VHF automatic switching without external control - High and low power settings - Applied to all UHF/VHF sections, no distinction between high and low sections - This version designed without SWR alarm function Parameters: Frequency Range: - VHF: 130-170MHz; Output Power: 20-60W - UHF: 400-470MHz; Output Power: 20-60W Input Power: - Input Power: 2-5W. The power reaches the maximum when the input power is 5W. Working Current & Voltage: - Current Range: 4-12A - Voltage Range: 12.5-14V. It cannot be over 14V.
Compatibility: - Compatible with hand-held walkie talkie with output power 2W-5W. Installation: - It can be installed in driver's cab or trunks. Please leave some open space for the heat sink and fan.
Package Included: - 1 x Walkie Talkie Power Amplifier. Usually it costs about 30USD-50USD. If you receive the item that not satisfied or defective, please do not open case and kindly notify us within 30 days.